Contextualizing the compliant action through a game, over just having employees passively consume policies.
As per our Towards Maturity Report, more than half of all businesses recognise that online learning is too generic and not sufficiently tailored to meet the needs of the learner, yet little is being done to combat this, particularly in the realm of compliance.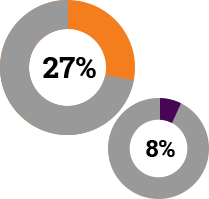 Inform corporate business strategy and key decisions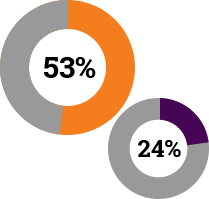 Improve Consistency and quality of learning experience
Positively impact staff behaviour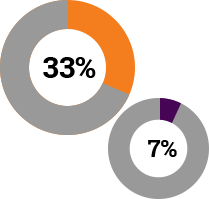 Improve effectiveness of the learning experience
Organisations that actively make compliance course engaging

Organisations that DO NOT actively make compliance course engaging
A gamified approach can help retain the culture of compliance within an organization and add value to existing compliance traing programs.
One of the most consistently reported pain-points hindering the success of compliance programmes is the lack of user engagement. How employees perceive compliance training programs depends largely on how the programs are designed and delivered.
Programs that are not effectively engaging can have serious consequences on Businesses.
As supposed to ticking the boxes, Compliance Hood will generate on-going participation and engagement to create a culture of compliance.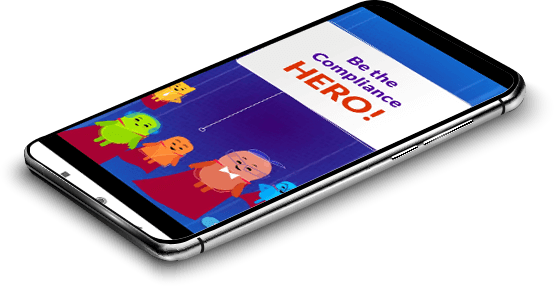 A language that employees can relate to over just delivering content through a perspective tone.
Existing learning programs can get exhaustive and hence was motivation enough for us to take a fresh approach towards making compliance-y content more palatable, and the experience of reading it more exciting.
Experience Compliance Hood Game MS-Teams web version, desktop app & mobile app.
Learn more about our exciting new app, Compliance Hood, download the brochure:
Download Brochure
Explore multiple setting types and details of your journey so that you can compare your stats with your peers and develop different playing strategies.
An access code will be required to access the app, you can request it through the app.
For a demo of the app, fill the form below.
By submitting this form you agree with Upside Learning's Privacy Policy and consent to Upside Learning's representatives to contact you about your query and other products and services.