Demonstrating Potential of Mobile Videos in K-12 Domain
Business Need
As technology continues to infiltrate every corner of the K‒12 educational space, mobile learning is slowly but clearly emerging as the 'future' of learning. This is compounded by the fact that a large number institutions are opting for new modes of learning as part of their training and development programs.
Amongst the various forms of mLearning available today, mobile videos hold a very important position from the effectiveness and popularity point of view, especially within the student fraternity. This was one of the major drivers that led Upside Learning to create a short video that could demonstrate its potential for the K–12 domain.
Solution
Upside Learning selected Newton's Third Law as the topic for its mobile video. The aim was to not only help the learners understand the law, but also appreciate its application in their daily lives.
As the target audiences were students, care was taken to script and develop the video in way that would make it interesting and engaging for the learners. This was all the more important since the subject chosen was Physics.
One of video's major advantages is its ability to give a great deal of information in a short amount of time. And Upside Learning leveraged this to the fullest. The 30‒second video established Newton's 3rd law of motion and then went on to explain it through real‒life examples.
Animations were used to demonstrate the examples wherever needed, while appropriate sound effects were used to give a feel of the actual environment.
Furthermore, having a video residing on the mobile device meant that the students could watch the video at their own pace – pausing, rewinding and reviewing the content ‒ as and when needed.
A series of such videos can be delivered periodically to the students. These could be stand-alone lessons or follow‒up summaries to classroom sessions. Also, interesting questions can be added at the end to enhance the learning curiosity and to bring excitement in the series.
Business Benefits
Increased attention and high engagement amongst students
Time‒saving as large amount of information is presented in a short time
Enables self‒paced learning
Highlights
Animations used for easy demonstrations
Sound effects used to give a feel of actual environment
Other Applications
Refresher trainings
Performance support
Company communications
Sales demonstrations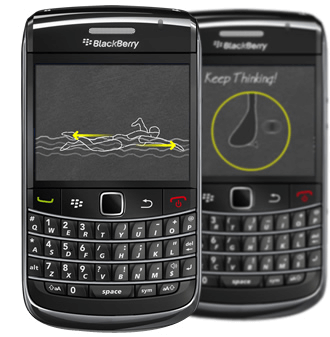 About Client
eLearning Company delivering effective Learning Solutions for enhanced performance.