One of the cornerstones of our company philosophy is Relationship and what better testimony to this than our clients?
Dedicated to your success
From various industry bodies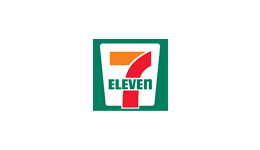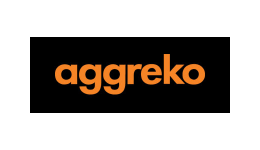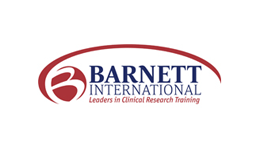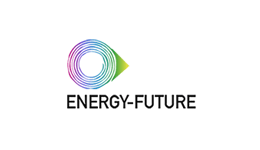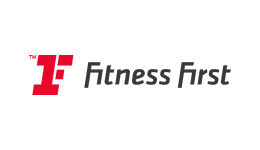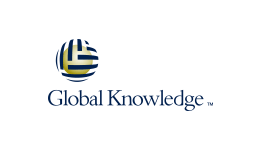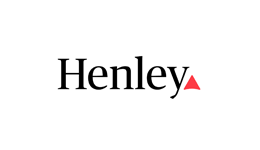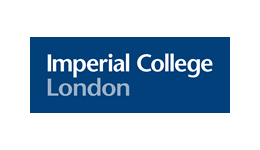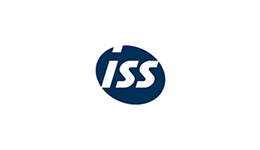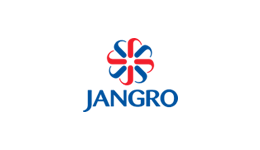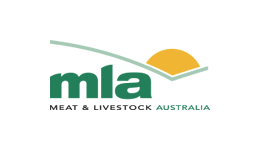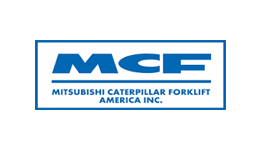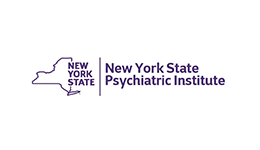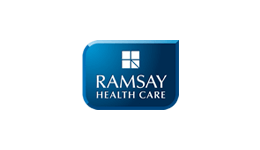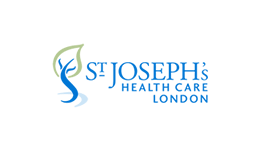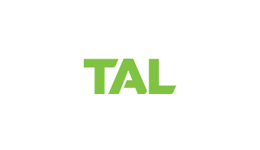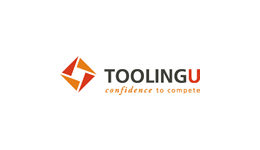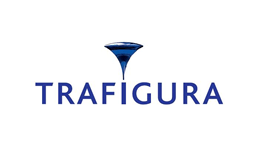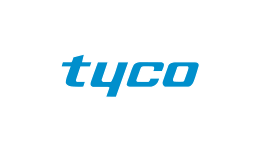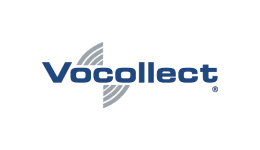 Client Testimonials

Our challenge was to break out of our ageing LMS and reach a growing section of our target audience wanting to learn with their mobile devices, but often without a steady internet connection. Many of our learners are based in workplaces where they have no access to desktop computers. Upside were the only provider who really listened to our requirements and proposed an affordable bespoke solution. This involved a mobile app and an easy to use web portal that would allow us to manage content pushed to the app. Other providers seemed to steer us towards off the shelf solutions that did not meet our needs or offer good value. Our engagement with the Upside team has been very positive. They are very responsive and easy to communicate with, and although this has largely been a technical project, we value their experience and expertise in working with learners and designing effective training. They have been extremely helpful to us throughout.
- Key Learning Stakeholder at Trades Union Congress
Very good experience for an ambitious project with positive feedback from end-users. I have really appreciated the good communication of the project team, challenging a technical topic project, and taking into account all our requirements. Results are of high quality.
- Learning Manager at one of Top 10 Global Oil & Gas companies

SGX embarked on a project to update and refresh our internal learning content for new employees induction purposes. We wanted to provide a simplified and consolidated view of all essential information that a new hire would require within their first week of joining our organization. From a design and learner experience perspective, it had to be engaging and visually appealing so that it would capture the attention of our learners immediately. When we spoke with Upside Learning, they brainstormed together with us to provide many creative options and solutions. They had dedicated instructional and graphics designers and they took the time to listen to our requirements. Instead of the usual cookie cutter templates commonly associated with many compliance related e-learning, Upside Learning's new hire induction e-learning was a breath of fresh air. Our learners are now able to pick up key essential information from Day 1 of joining the organization, and they get to enjoy the process of learning at the same time.
John Augustine Ong
Head of Learning & Development Singapore Exchange

We have worked with Upside Learning for the past two years building not only learning materials but also development tools for some roles in our organization. During these years, Upside Learning has been a professional, creative and expert partner that produces impactful content and materials, focusing always in top quality. The consultants working with us are impressively bright and sharp, making it easy for us to share our ideas and knowing that they will bring impressive proposals for make the idea a reality. We are very satisfied with UL work and I would happily recommend their services.
Margarita Garcia
Procurement Excellence People Development Lead
It was a challenge for us to find a provider who can develop customised content for a big organisation like us, with only an email as our source of reference. With Upside Learning that specialises in building custom content and with no off-the-shelf, it assured us of how exclusive our module will be. The module developed by the team has become a benchmark for us internally for all our upcoming e-learning modules. And, what delighted me the most throughout the experience is how open the team was towards feedback, and how supportive they were in 'educating' us on the power of e-learning if it is thoughtfully designed and developed with the learner in mind. Wonderful team to work with, that's for sure.
Project Manager at a Leading Global Financial Services Organization

Upside Learning brings to the table a great mix of technical and graphic skills with a sound grip on the pedagogical framework when working on high-quality interactive learning projects. It was a pleasure working with the Upside team and look forward to working on more projects together!
Ashish Hemani
eLearning Project Manager

Upside Learning is a valued partner who provides strong project management, instructional design, development and technical expertise. They worked with us to create an interactive and positive on-line learning experience. From the initial sales call, right to the end quality assurance sign-off, they were a dedicated team working with us. They welcomed all and any feedback ensuring the end product was delivered on time and as expected.
Deb Miller
Director, Organizational Development & Learning Services,

We've been working with Upside Learning for more than 2 years. With each new project, we've been impressed with their creative efforts. We also rely on their professional project management. Overall, Upside provides Tyco with a good product at a good value. We are happy to be working with them.
Mike Miller
Director, Learning Programs

The team at Upside Learning provided us with professional and knowledgeable service throughout our entire project. Communication was good and deliverables were on time, and they were always available for questions. Beyond that, the members of the Upside team were friendly and easy to work with. I am happy to recommend them.
Dave DuBois
Swim Program Curriculum Manager

We have clients spread across the globe and as such it is imperative that the learning be delivered in their own language for effective understanding. Hence, localisation of the course content was the only viable option to reach out to these audiences. We are delighted to be associated with Upside Learning. They have localised the courses excellently to suit our business and clients' needs.
David Silverstein
President & CEO

We wanted to implement a new approach to our traditional story-based learning by pushing our stories to the desktop via e‒mail in a quick and engaging format. We contacted Upside with this requirement and the partnership yielded a couple of sharp demos. We are now moving into production with several projects.
Michael Shermis
VP, Client Services/Senior Producer

I am very satisfied with every aspect of the work that Upside has undertaken for us to date: quality, speed of turnaround, and value for money is first class.
Francis McNamee

Upside have been working with us to develop Moodle book content since February 2016, during this time they have taken time to fully understand requirements, have been very flexible and adaptive to changing requirements and have never failed to deliver projects to timescale. We have been very satisfied with the work that has been undertaken by Upside to date.
Sarah Worth
Senior Learning Technologist

We have been working with Upside Learning for a number of years and from the outset have been impressed with their ability to manage multiple projects effectively. Their focus on customer service and willingness to go 'above and beyond' makes it a pleasure to work with the team - we can rely on them to deliver time and time again!
Lynne Moses
Operations Director - Cortexa

Cognisco has used the services of Upside Learning for over 7 years, developing a series of eLearning courses which have been well received by both our clients and just as importantly the end users. Our nominated contact is always helpful and the development team has demonstrated strong technical skills and a good attention to detail.
Angela Ellis
eLearning Project Manager

We are extremely impressed with Upside Learning's instructional designing approach, the quality of the graphics and the project management process. The overall experience of working with them has been impressive.
Robert L. Steele, III
CHA, President and COO

Working with the Upside Learning team was truly miraculous considering the physical distance between our companies. We interfaced with relative ease, and once the Upside Learning team understood our goals and wishes, we began to work together in a truly harmonious fashion. I found Upside's creativity and innovative approaches to be invaluable assets to our overall project. I was truly glad to have discovered such a wonderful team of people to work with, and I hope to soon produce more projects with this wonderful company.
Charlie von Bernuth
VP of Multi‒Media

This was our first bespoke online course that we have developed, so we wanted an engaging and interactive way to get the learning content across to our staff. The addition of the game was a fun way for our staff to demonstrate what they had learnt.
Luide Meah
eLearning Project Manager

Upside Learning helped us with the development of an eLearning program for our stakeholders. It was the first time for us to develop an eLearning program, and with the guidance of their Sydney based manager, and the India based development team, they helped us launch a program that was easy to use and well received by our stakeholders. The UL team was highly responsive to all our requests and delivered on time, within budget. I have already recommended them to others who are looking developing an eLearning program - they were fantastic!
Samantha Jamieson
Collaborative Marketing Program Manager

Upside Learning is a partner Custom Performance Solutions relies on for quality online media production. They are always willing to entertain our ideas and collaborate with us when we are seeking new ways to deliver highly‒customised eLearning and performance tools to our clients. Upside's dedication to customer service and teamwork is evident in all of the work they perform for us. Because of their strong skills and service orientation, we have come to depend on them as part of our production team.
Cindy McCann
Director

Great to work with and the end product was of good quality.
Alastair Logan
Business Change and Training Manager

Upside Learning have been a great partner to work with. They have built a professional team with excellent service levels and an understanding of how to produce an experience for the learner which is intuitive, easy to navigate and matches our industry expectations. We have worked with various teams within the company, and everyone has a fantastic 'can do' attitude and my initial reservations of working with an overseas company have diminished because of their excellent customer service and responsiveness. The team are open to constructive feedback and always willing to 'think outside of the box'. We consider Upside Learning as a trusted business partner.
Simone Pedersen
Managing Director