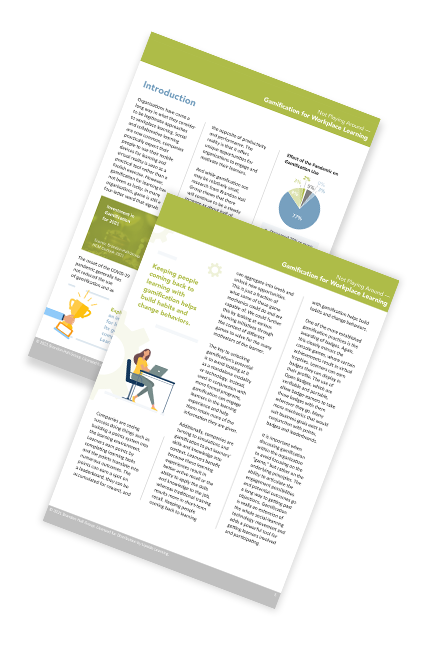 A brief on the eBook:
This eBook makes us feel extremely optimistic about the use of games and gamification in workplace learning. The wave has just begun and continuous tinkering and experimentation with games and gamification in learning will help take the quality of the learning experiences to a whole new level. It's time we have some fun while we learn.

Download Free eBook to Find Out
This eBook will help you explore the world of games and gamification in workplace learning by:
Offering insights and data about the desirability and the need for engaging experiences in the learning landscape.

Getting deeper into understanding what gamification is about and how it is more than just the implementations of points, badges & leaderboard into the system and content.

Designing learning initiatives with games and gamification is not easy, the failure rates are evidently high. We delve into the key considerations that businesses, managers and designers should keep in mind while they design with it.

Gamification has improved and has the potential to further improve on the experiences of the learning initiatives, we explore why it's important to gamify our future learning initiatives and the positives that come with it.