Onboarding
your new
hires should be an
experience that reflects
your brand and justifies
their decision to join you.
Glassdoor research has found that organizations with strong onboarding processes improve new hire retention by 82% and productivity by over 70% .
Yet, 88% don't do it well as a per Gallup survey.
Gamifying the Onboarding Program is a great option to deliver an experience might help retention and motivation to drive employee productivity.
Presenting
Framework for Gamified Induction
We use this framework to create gamified induction programs for your organization.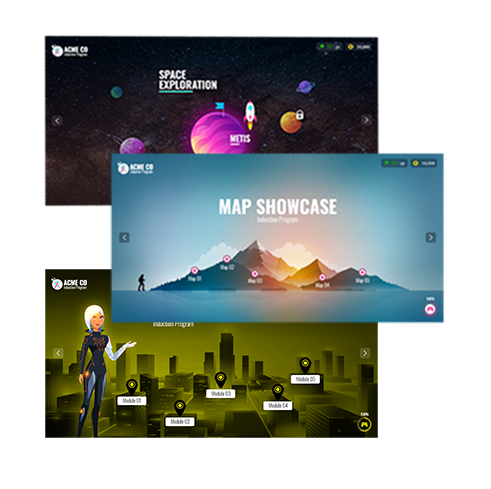 Themes
The framework has a series of themes ranging from Space Exploration to Cyberpunk, that will help us shape the narrative of your induction!
Templates
The framework brings together sleek, minimal screen layouts for content you'd want to cover in an induction with a library of layouts for compelling Information Design.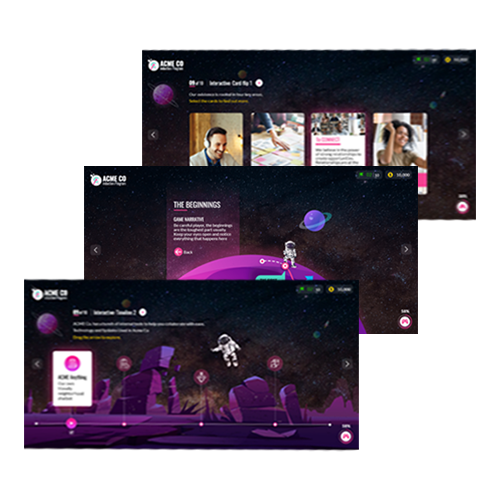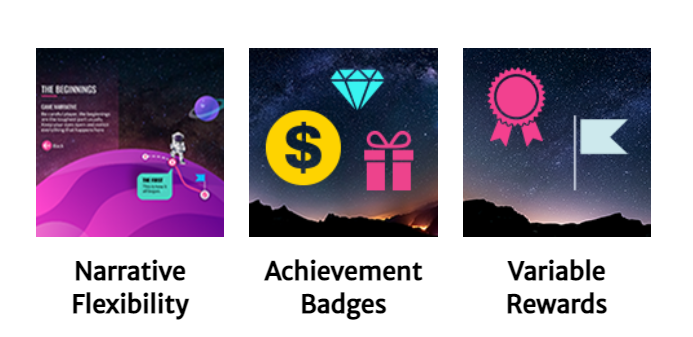 Game Mechanics
The framework has an assortment of game mechanics that can selected to amplify the narrative and the experience of your induction program and tie it all together.
"Keeping gamification at its core, the framework designed by Upside Learning, intrigued teams across levels, deeply engaging them with the digital induction module. The impact created by this experience, is one that transformed our entire outlook towards designing learning and development modules for employees across the organization".
Animesh Kumar
President - HR & Transformation, Zee Entertainment Enterprises Ltd.

By submitting this form you agree with Upside Learning's Privacy Policy.