Meat and Livestock Australia, a company that delivers marketing, and research and development services for Australia's cattle, sheep and goat producers, introduced a Collaborative Marketing Program. As a pre-requisite to which, company representatives needed to complete a marketing workshop with MLA.
The program aimed to assist brand marketers create customer loyalty and sustainable brand growth, through investment that delivers ongoing value for the brand and the industry. To widen their reach in much lesser time, an eLearning approach was suggested, which could be instantly accessed by anyone with a computer and an internet connection. For MLA's first eLearning project, a coursework had to be developed so that representatives could learn how to register for the Collaborative Marketing program and create their own annual marketing strategy, activity proposals and reports.
Keeping in mind that the target audience for the course consisted of people mainly with a farming background, and have a very basic knowledge of computers, Upside Learning created a Flash-based multi-module demonstrative course on what the Collaborative Marketing program was, and the steps on how to create an annual marketing strategy, activity proposals, budget summaries and reports. The course contained a simulation of the procedures to fill out and create each of the requests, using actual examples.
About MLA
Meat & Livestock Australia Limited (MLA) delivers marketing and research and development services for Australia's cattle, sheep and goat producers. MLA creates opportunities for livestock supply chains from their combined investments to build demand and productivity and also provides services, tools and information that create tangible benefits for livestock producers that flow back to the farm gate.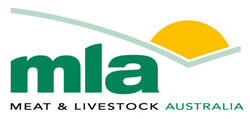 Upside Learning helped us with the development of an eLearning program for our stakeholders. It was the first time for us to develop an eLearning program, and with the guidance of their Sydney based manager, and the India based development team, they helped us launch a program that was easy to use and well received by our stakeholders. The UL team was highly responsive to all our requests and delivered on time, within budget. I have already recommended them to others who are looking developing an eLearning program - they were fantastic!
Samantha Jamieson
Marketing Programme Manager, Meat & Livestock Australia