Upside Learning To Share mLearning Implementation Insights For Workplace Learning At CIPD HRD 2012
CIPD HRD 2012's learning and networking, to be held at Olympia London on April 25th and 26th, will see over 60 free learning sessions being delivered by leading exhibitors. The sessions are divided into 4 distinct areas, namely Topic Tasters, Learning Arena, HRD Interactive and Technology for Learning, each featuring sessions on the latest in L&D. Under 'Technology for Learning' area, Upside Learning will be delivering a session on Mobile Learning, titled 'Implementing Mobile Learning In Workplace – Benefits, Strategy& Success Factors'. This session will be held on the concluding day of the conference and exhibition i.e. 26th April at 10.15 a.m. BST.
The use of mobiles devices for learning in workplace is growing. Some organisation have already implemented mobile learning while some are still in the planning stages. Many organisation are, however, unaware about the key elements to consider and how to best utilise the available tools to maximise the impact and ROI for their company while implementing a mLearning solution. Upside Learning will build on its experience and expertise in developing and implementing mobile learning for various organisation, and share insights on making the most of mLearning initiatives.
Besides this, visitors can also visit Upside Learning's booth (#671) to get a taste of some of the company's wide range of mobile learning offerings including Upside2Go the revolutionary platform for Mobile Learning available on iOS, BlackBerry and Android. The company's representatives will be present at booth (#671) throughout the event. To pre-arrange a meeting with a member of the Upside Learning team, interested attendees can send an email specifying the preferred time and date to sales@upsidelearning.com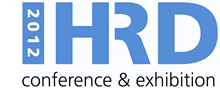 If not already adopted, mobile learning is now certainly featuring in most strategy discussions within L&D teams in enterprises. Even though some large organisation have started using mobile technology to empower their workforce, for most others the question still remains – how do we actually use it in the workplace? Through this session we aim to help organisation gain insights on how to best implement mlearning.
Amit Garg
Director of Custom eLearning Solutions Upside Learning