Almost 2 years after Upside Learning's website donned a new look to reflect its new corporate identity, the company announced today the launch of its revamped website.
The new website is designed with a fresh, clean, user–friendly format which offers quick and easy access to the key sections that today's consumers desire. New banners and crisp copy have been used to aid understanding and encourage user interaction. The main aim of the website is to help visitors get a clear understanding of what Upside Learning brings to the table, with convenient ways for prospective clients to learn about the company's solutions and services.
Among its new features are – a floating share tab with popular social media links on all the pages, shorter forms (for requesting demos and setting up a call) on all solutions and services pages, and floating tabs on its solutions (UpsideLMS and Upside2Go) pages. A new section dedicated to the industries served has also been added.
On the technical front, the website has been developed using HTML 5 structuring, CSS, jQuery and XML.
To access the all new Upside Learning website, go to – www.upsidelearning.com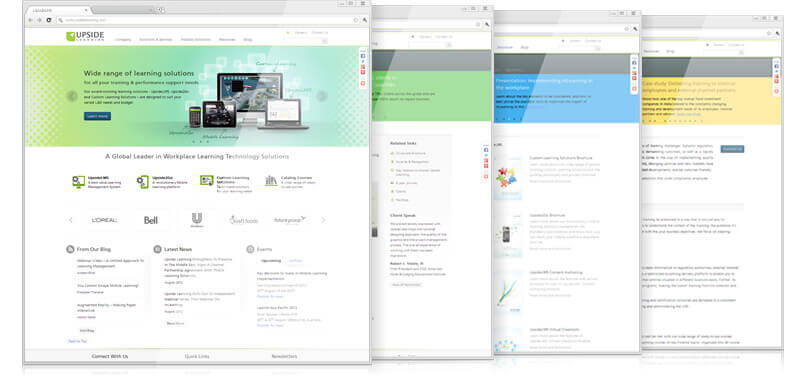 Given our business model and the nature of the markets we serve in, our corporate website is the most important touch point for our prospects and our clients. We have brought in a newer and fresher feel to our website; crisp content, fresh designs, enhanced GUI, easy sharing – just few of the many things readers will enjoy on our website.
Amit Garg
Director of Custom Learning Solutions Upside Learning