The Upside Learning Showcase is an opportunity for people in the training industry to view samples of what's latest in eLearning, and discuss possibilities. The best part is, all this happens in an exclusive, confidential one-on-one web conference. If possible, even requests for specific kinds of solutions, technologies or training challenges will be catered to.
The recognition of the need for such a focused conversation came from repeatedly hearing about experiences of training managers who try to balance experimenting with something new or innovative, with getting things done quickly or with limited resources.
Amit Garg, Co-Founder and Director of Upside Learning and an industry thought leader, understands this struggle. As an eLearning veteran, he's had several such conversations with L&D teams to help them find innovative solutions that actually work for them. He says, "It's hard to know what's just gimmicky and what could actually yield significant value for an organisation. That's why we have curated this collection, keeping in mind the kind of requirements and practical challenges that companies face on a daily basis."
The samples featured span various instructional approaches, media and interactivity levels, technologies and delivery formats, based on contemporary and newly evolving corporate needs. And what makes it a step better, is that these aren't just samples from commercial projects, there are even active prototypes from Upside's own R&D. So you could be seeing things that aren't yet common enough to be asked for by your competition!
Additionally, requests can be made while booking an appointment for particular areas of interest.
Interested? Register here to book your Showcase appointment now!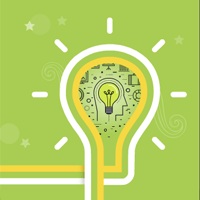 We are excited to share these new ideas with everyone. Hopefully, this will help a lot of people make their own company's eLearning offerings better!
Amit Garg
Co-founder & Director - Custom Learning Solutions