Upside Learning relaunches its newsletter 'UL Buzz'; to focus exclusively on custom eLearning now.
Rich with tips and perspectives from Upside Learning's team of L&D experts, UL Buzz offers insights on creating effective eLearning solutions and improving performance. The newsletter also includes reviews of learning tools and technologies and packs in the latest news, reports and trends from across the learning and development industry.
Individuals and organisations interested in being part of the mailing list can subscribe to 'UL Buzz' by logging on to https://www.upsidelearning.com/elearning-newsletters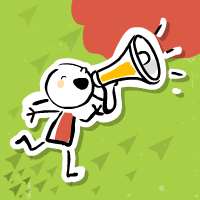 We are very excited to bring UL Buzz in its new avatar focusing solely on custom eLearning solutions. The newsletter has been going since May 2011 and has developed a very loyal audience since then. We hope to continue sharing meaningful resources and our learnings in the form of tips and how-tos on various aspects of custom eLearning.
Amit Garg
Co-founder & Director - Custom Learning Solutions